Joomla Real Estate Website
with Ordasoft
To create a really great real estate website a lot of details such as design, functionality, ease of use or usability, quality, support and many others must be taken into account.
Clear and Readable
First of all you need to choose design of your real estate website that best fit to your needs. First impression plays a great role on potential customer, so you should pay special attention to choosing a template for your real estate website. Color scheme of template should be pleasant and unostentatious, fonts - clear and readable. Luxury Apartments and Elegance are perfect examples of this.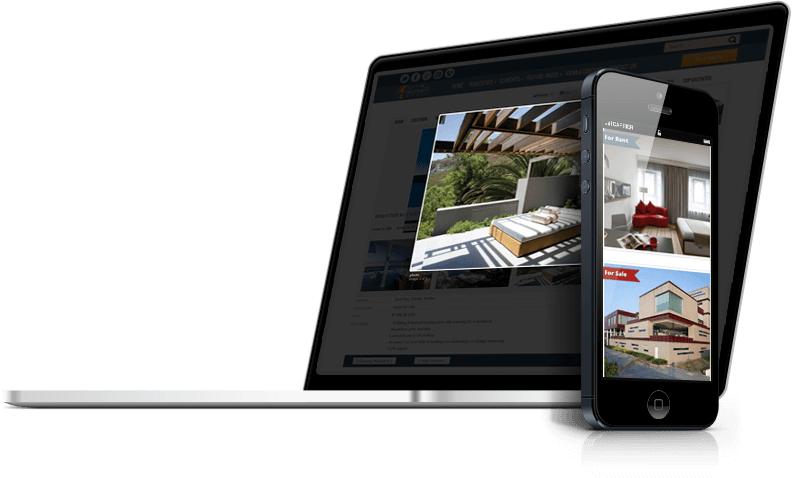 Responsive Design
The last trend of recent years - responsive design. If you want your customers have access to information on your real estate website anywhere and anytime through such gadgets as smartphones, tablets and laptops, you should remember about responsiveness. The last real estate template from Ordasoft - World Property is fully responsive and works on all devices and screen sizes from desktops to mobiles.
Quickstart Package
One more thing that should be said is Quickstart package. It is a set of extensions (modules and plugins), sample data and template actually. You need just install Quickstart package and in few minutes you get full Joomla website exactly the same like on demo. How to install Quickstart package see here.
Functionality
But design it is just one thing. Equally important is functionality of the site. For this purpose Real Estate manager is created. Real Estate manager includes all necessary modules and plugins for creating real estate website. All Ordasoft real estate templates based on Real Estate manager. Speaking about the same World Property, in template included such modules from Real Estate manager as Real Estate Location module (allows to mark the property on Google maps), search module, new property module and others. Full list of modules and plugins from Real Estate manager you can see here. So you can easily choose those you need.
We do our best to provide you with high-quality templates and extensions to make the best real estate website. If you have any difficulties concerning our products do not hesitate to contact us. During our support hours we will make every effort to respond on all your questions. Make your Joomla real estate website with Ordasoft.