This article explains how to install Real Estate Manager for Joomla 1.6&1.7.
Step 1. Login to your Joomla Admin area > Extensions > Install/Uninstall.
Step 2. In Extension Manager:
In the Upload Package File section click Browse, select the Real  Estate Manager component file (example: com_realestatemanager.zip) that you want to install;
Click Upload File & Install to upload the file and complete the installation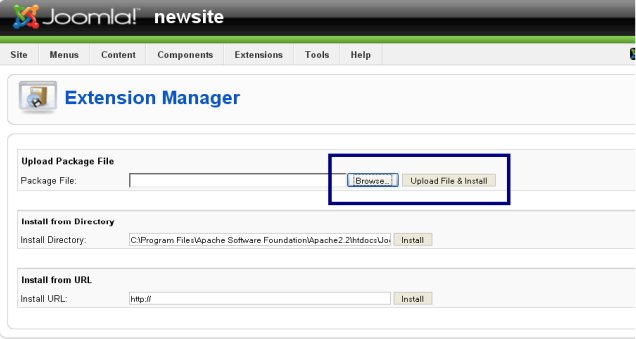 Step 3. When you click the Upload button, the Joomla component will hopefully upload successfull.
Step 4. To perform some type components configuration Select the Components menu and find your Real Estate Manager.
Real Estate manager admin menu has the following entries:
Houses
Categories
Reviews
Suggestions
Rent request
Sale Manager
Import/Export
Settings
About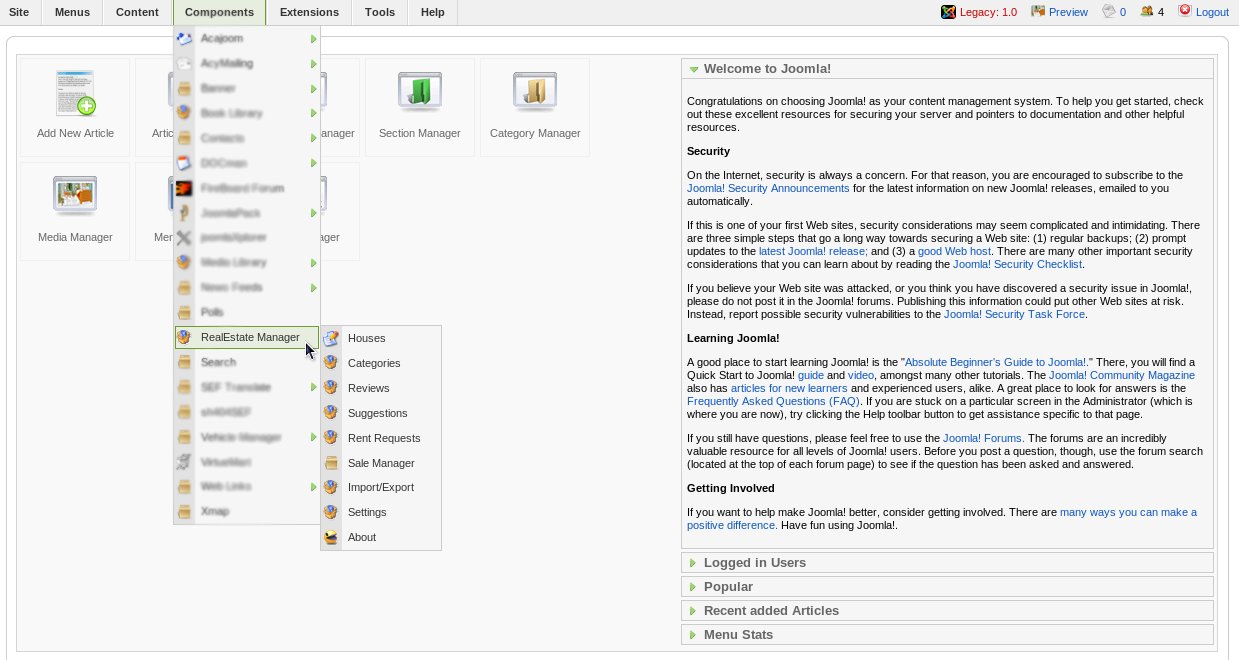 Real Estate manager About
First, check out the Components > Real Estate manager > About page, and read the Notes.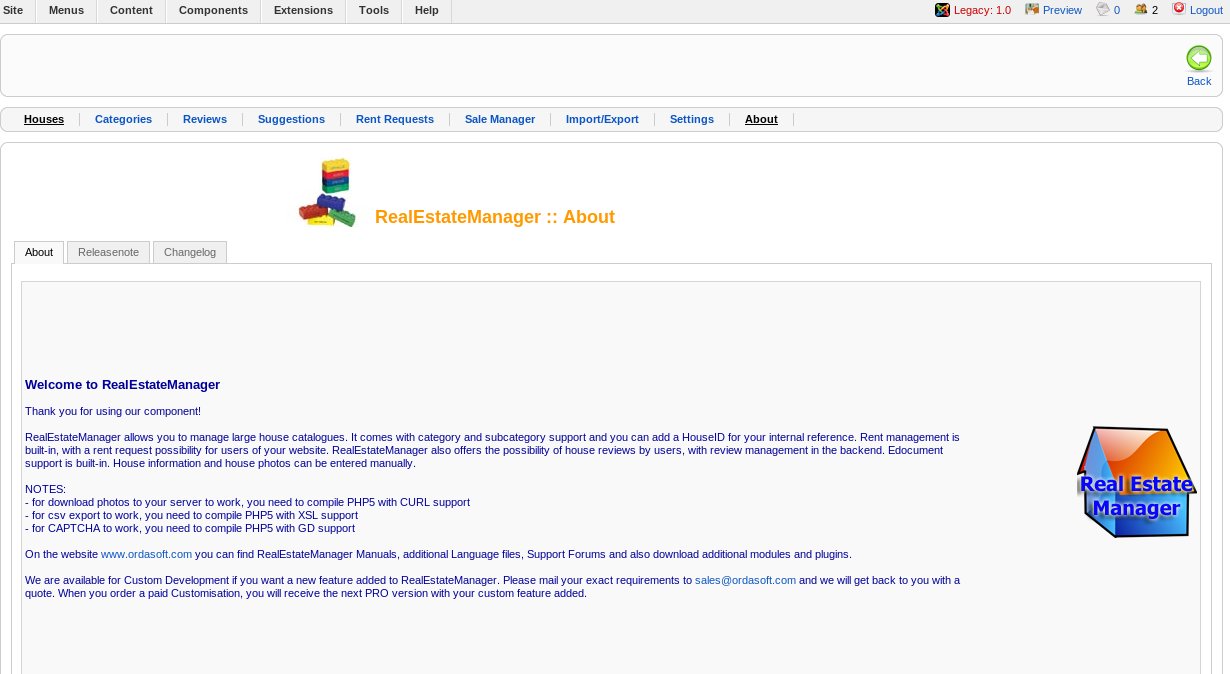 Step 5. To allow access to Real Estate manager, a menu item must be created. In Joomla Admin area select Menus > Main Menu > New (button in right corner)

Remark about the language of the menu entries:
The language of the top menu entries are the only part of the installation which is not handled by the Real Estate Manager language files. These entries are controlled through the realestatemanager.xml file at installation time only. The menu entries in the horizontal top bar will follow the Real Estate Manager language file entries, but the top menu entries will not. So, if you also want the top menu entries to be the same as your own backend language (presuming it is not set to English), then you need to adjust the realestatemanager.xml file BEFORE you install!
Installation it is located in the directory  /components/com_realestatemanager/language/