This article shows the frontend House Details page in Real Estate Manager and explains the entries.
House detail page
• Pathway. On the top you will see the Joomla pathway (breadcrumbs) reflecting where you are inside Real Estate Manager. That part can also be used for easy navigation; the links are clickable (except for the last one or current location).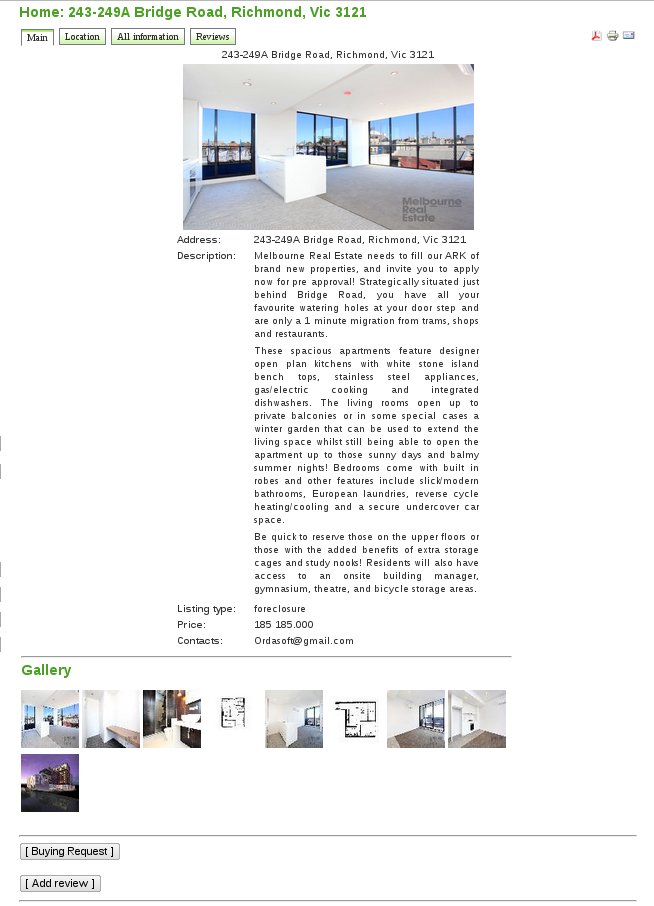 Main. This page contain the description and address of house.
All information. This page inform user about apartments details such as: title, address, description, Style, Price, Zoning, Bathrooms, Bedrooms, Broker, Contacts, Listing status, Apartment Provider class, Built year, Expiration date, Property taxes.
Location. This page show the Google map with marker on that place where locate this house.
Reviews. For all pages available the house photo gallery. Users can click on the photo and view the house photo in full size.This tab contain reviews for this houses.