The Best Booking Website Builder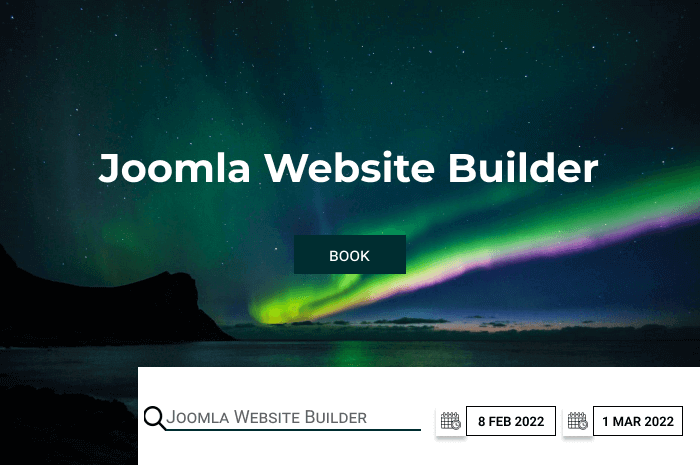 Meet an amazing update of Booking Website Builder with new features and new opportunities and all our Website Builder templates! Booking gives you a chance to create websites with appointment calendar (or booking calendar). Whether you're a doctor or real estate agent or you have any other business which deals with booking, this will be a good choice for you. Booking calendar gives your clients possibility to choose an available time for meeting, rent or service.
What you can get using Booking Website Builder:
1. Customizable Booking calendar

Customize your booking calendar by editing colors or fonts

2. Possibility to set a specific time

You can set any time you need in booking calendar. Night time, day time, breaks etc.

3. Easy admin panel with tones of function

It is easy to create and manage you booking calendar with frendly admin panel

4. Multiple Bookings

Possibility to have 2 and more bookings on the same day.

5. Flexible functions

This booking calendar can fit to any business type. Car selling, restaurant, real estate and more.
What's New in Booking Website Builder?
Meet an updated Booking Website Builder. Booking gives you a possibility to build any type of Booking websites: car booking website, house booking website, booking doctors or teachers etc. With Joomla CCK - Booking website builder you can build website for rental of products. We added tones of new things, fixed bugs, also we updated our Joomla Website Builder which now has Joomla 4 support, last version of PHP ect.
The Biggest Feature Of this Booking Website Builder Update
The best new thing in this update is the possibility to set any time for booking on any day of the week. Just add "start date" and "end date". And for every day you can set different time.
If you want to know more about booking features read the
Booking Website Builder
article.
Booking Website Templates built with Booking Website Builder:
To easily get ready booking website you can choose one of our booking website templates. All functions are already installed here.