The Best Portfolio Website Templates Collection!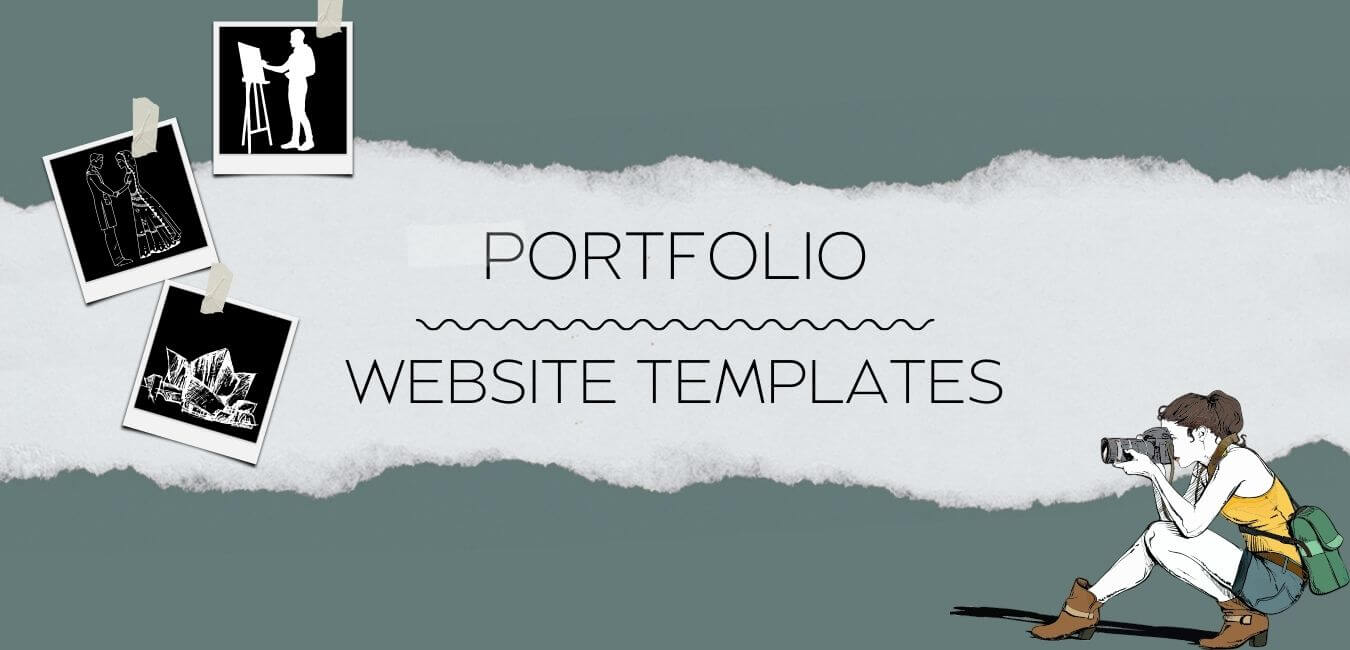 We collected our best portfolio website templates for you! If you want to make a website to show and sell your creative products, you will definitely find a perfect one right here. All of this templates are built on the latest Joomla version with our Joomla Website Builder and contain our best extensions.
Share your creative ideas using Portfolio Website Template with clean design, responsive layout, stylish effects and rtl support. For this template we use the latest versions of Bootstrap, HTML and CSS! Intuitive and easy Joomla Gallery allows you to create awesome gallery in minutes and Joomla Slider allows to create a beautiful responsive image slider with text. Also, this website template includes Joomla website builder, that helps you to demonstrate awesome mega menu! Quick to setup and easy to customize, great for those who wants to showcase their work in a creative, gorgeous manner.
Designer - Creative Portfolio Template is a premium website template with awesome effects. Clean, modern and creative design with excellent elements makes Designer Portfolio Template one of the best solutions for creative company, graphic designer, photographer etc. Joomla image slider, Gallery, Comment and Share Module - all this extensions, built with Joomla Website Builder, will help you to make your Portfolio Website unique and modern. The template includes team section, map and testimonials. This designer portfolio template based on Twitter Bootstrap and it's Fully Responsive, so looks great on all screen sizes and platforms.
Serenity - Modern Website Template is a portfolio website template. It is a fully responsive modern website template which comes with 6 different color schemes for all tastes. Change the mood of your website just using a single tap. This portfolio website template will be a perfect option for small business, web portals, portfolio etc. Anything you need is already included In Quickstart package. Serenity is a good choice for your personal portfolio website. With the help of Joomla Gallery just post your portfolio projects with title and description fast and easy and take your chance to break new ground with this Joomla template.
This Family Tree website template - allows you to create a family website that includes a family blog, genealogical tree, showcase family hobbies with the ability to sell them. Tell the world about your family events, create a community with friends and relatives and communicate with each other on our family template. Website template built with Joomla website builder, is a great software to build a website with lots of posibilities and features (blog, ecommerce, event, booking, genealogy, community)! Website builder joomla in Family Tree Website Template allows to create a genealogical tree, with all your ancestors and the future generation of your descendants. A family blog with the ability to add an unlimited quantity of blog posts, adding videos, photos, etc. to your blogposts.
Fresh, clean, with responsive website design, Architecture portfolio template is a perfect template for an architectural firm's, architects, interior designers and for anyone involved in construction or engineering and want to present their portfolios online! In Architecture template included the most important components for any website: login form, registration form, main and footer menu, as well as the already created carousel of images. Built on the latest version of HTML, CSS and Bootstrap for mobile version and fast loading.
Simplest - Joomla Blog Template for personal portfolio website, modern weblogs or for any creative people who want to demonstrate and sell crafts (handmade) online! Supports RTL (right to left) language, has responsive and mobile friendly design, that gives the correct display of your website on any device - computers, tablets, phones, etc. Simple blog template allows you to create amazing slideshows with your best projects (paintings, photos and other handmade products). With already installed Joomla Slider you will get this opportunity! You can create slideshow in any website page or any blog posts, with a lot of animation effects and posibility to create video or layer slideshow with your products! This Joomla Portfolio template is based on Joomla Blank template - great solution for content managment.
Photography portfolio template created for photographers, designers, illustrators, freelancers, creative agencies, web designers, animators and other creative people. If you are looking for a bright and colorful portfolio to show your works, don't miss Photographer template, you definitely will like it. In Photographer template we have provided everything you need to create a super functional website. Your customers will be acquainted with the services that you provide with works from your portfolio built on our Joomla Gallery.
Infographics - Portfolio Joomla Template is a clean and elegant portfolio Joomla template with interactive elements for personal portfolio website. Modern and stylish Joomla portfolio template Infographics is fully responsive template, that adapts to the screen resolution of all devices - smartphones, tablets and desktops. This Joomla portfolio template was designed especially to creative digital agencies or designers, but you can use Infographics for any other type of websites: personal website, portfolio, creative business websites, corporate website, commercial website. Template is built on OrdaSoft Joomla Blank Template and includes lots of useful built in features which will help you to build an awesome creative website. Infographic has 3 color schemes - blue (by default), green and orange.
Don't miss the opportunity and check this awesome portfolio templates. If you have any ideas or questions, you always can write to our support.