Build a web pages of any topics with best features of Joomla page builder! Make your event pages, e-commerce, recruitment, blog, education, real estate, family tree, beauty - website builder has provided all the necessary features to create any pages!
Page builder will be an ideal addition to the Joomla cms system. After all, any system needs add-ons, needed to extend the capabilities of your site. The best advantage of page builder Joomla is perfect for both - the average user and the developer. Simple and accessible functionality allows creating pages for any new user, and custom code area will be interesting for developers.
Features, that makes page builder joomla cck the best for building your web pages!
Those features will help you quickly and easily make web pages of any complexity, united in the free web builder. E-commerce, blog, vehicle, real estate, event, booking - all of these features are implemented in the Joomla page builder and make it the best in website development industry!
Drag and drop page builder possibility

The ability to easily create fields and "drag and drop" possibilities makes it faster to create layouts. After creating fields, just drag and drop the desired ones into the layout. This makes it much easier and faster to create the layouts that you need.
Build website without coding
Everything are very simple! "Sample data" at installation time (for starting users). No code for beginners. The intuitive interface allows beginners to create an entity, build addition forms and show layouts using only hints, add and save buttons.
Responsive and mobile friendly design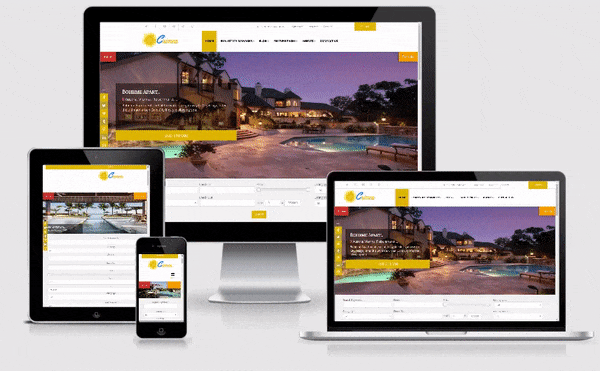 It is important, that your site always looks amazing on any device. The capabilities of the page builder allows you to adjust your web pages to the size of any device. Mobile phones, computers, tablets — all website pages will be accessible and responsive to your users.
Ability to add code for advanced users
An open possibility for developers to add code right during layout creation. If You use OrdaSoft Page builder to any layout you have ability:
- to set a "CSS Custom class" in the layout manager: for fields, for forms, for columns, and for rows. Or add some CSS styles to any layout;
- add PHP code and create some custom processing for form's fields;
- add JavaScript;
- add any text/HTML to any layout;
- add Joomla Modules.
How to add custom code in Joomla layouts
To add custom code, you need to open layouts section, then:
Add custom code field.
Select the field and open main options.
Choose what type of code you need (HTML, CSS, JavaScript, PHP or custom Joomla Modules).
Write down your code.
For more comfortable codig there is a different fields:
For text.
For CSS, HTML, JavaScript, PHP code.
A huge variety of fields types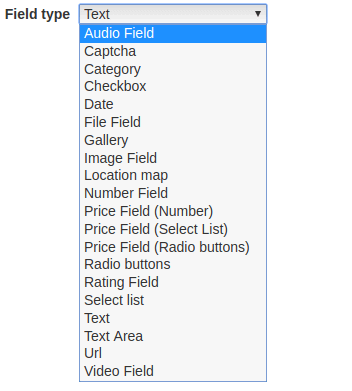 A simple form to create fields: text, calendar, picture, date, map, rating. Group them and design as you need. The variety of fields of the page builder allows you to build page layouts of any topics. By use simply fields you may create "Entity", and after use that "Entity" in another Entity. So you may create Complex fields any level of complicate.
Wide style options
Extended range of style options of the website builder will not leave anyone indifferent. Design each page of the site in its own unique design. Choose a website style close to you!
Ability to build a page of any topic
By downloading free version of best page builder you can easily make sure of the variety of possibilities. It includes all the features you need to create a booking, event, community, store, blog and even a genealogical tree page on your site. A huge list of various features allows you to build sites with a wide range of possibilities.
SEO and SEF support
Allow you to step away from a long links. The page builder has Search Engine Friendly support. Also, if you want to get one step closer to the top positions in Google or other search engines, you need SEF optimization, which is offered by Joomla page builder.
Increase your ranking in search results by using the meta tags available when building your pages. Optimization makes it easy to find your site. Available, in the page builder, SEO optimization not only makes it easy for search engines to find you, but also for customers to find you in a Google search.
The Automatic System for getting all the latest updates
You won't be able to miss any updates with the automatic notification system of the best page builder. In the admin panel you'll have a bell, notifying you that the latest version is ready for installation. Our loyal customers are already waiting for the new version which will open the possibility of multi-language site and easily connect to Joomla 4.
Discover all the features of the page builder today and start your business with Ordasoft!
If you have any questions, you can contact support by filling out the contact form. We always welcome new customers.